When we talk about LinkedIn , we talk about a network with millions of users and daily interactions. By  now you should know  the steps to correctly complete the profile , the most common mistakes that are usually made in the profiles or how to create company pages, in order to get the best results. In this article I'm going to jump on the basics and I'll go straight to explaining the tricks, tips, tools and resources you'll need to take your LinkedIn experience to a higher level .
Many of these tricks of linkedin are the result of being a bit of a snitch, since I love to thoroughly investigate any tool (something I advise in this world more and more online) and experience, since I like to have an online presence as much possible . You know I like to share what I learned with you reader, so let's start with the tips and tricks.
# 1 Unsubscribe notifications
There is nothing worse than receiving notifications to which you have not been voluntarily subscribed . The notification service for new contact messages from  your LinkedIn network is not bad if you have a " small " network . But when you have thousands of connections, then the thing gets a little complicated. The only way to get rid of these updates is to place the mouse pointer over the notification and click on the "Unsubscribe" X. This is one of those little things that you will have to do often to start seeing a difference. Is to do or wait until Linkedin changes the rules of the game and the option to change the notifications for the connections to which you voluntarily say yes .
# 2 Change the frequency of group emails
Are you receiving lots of activity emails from the  LinkedIn groups on what you are subscribed to? Change the frequency of the emails you receive from the groups you are in from this page . Unfortunately, you still have to visit each of the pages of each group to also remove the ads made by the owners of the groups . But changing the frequency compendium still make a difference.
# 3 Add contacts smoothly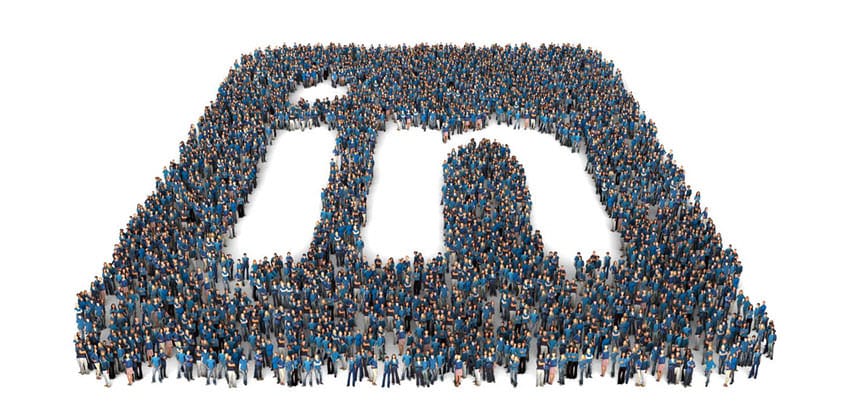 When you want to  connect with someone on LinkedIn , you've always had to say what you know about your connection request . If you are trying to meet new people on LinkedIn , selecting a group in common with the person you want to connect to was an option to tell LinkedIn what you knew about that person . This option is gone, but do not worry, I'll teach you a trick to get more contacts  without the need to know them personally:
Visit the profile of the person you want to connect to
Click the star (relationship) button to save it as a contact
Copy your name
Click on Network> Contacts  from the top bar
Paste the name into the search bar
Hover the mouse below your location and click on Connect
Write a message and send it
# 4 Configure the search with an anonymous profile
The goal is to adjust the privacy settings so that the visits you make to other profiles are anonymous . Whether it is an old rival of the university or your new boss, it is natural to want to delve a little more into the professional past of certain people. However, the default LinkedIn settings notify users when someone visits their profiles. If you are using LinkedIn to look for potential employees or contractors, you may not want them to know what you are doing. Fortunately, there is an easy solution to limit or eliminate all the information of your visit to any profile, so that those people never know that you have passed by. The only caveat is that you will lose your ability to see who looks at your profile (if you have a basic account), but it is the sacrifice that must be done to search in secret .
# 5 Use advanced searches to fine tune the best jobs and candidates
There are limited filters for users with basic accounts, but even those that exist can help narrow the search . Whether you are a recruiter , you are looking for the perfect person for a new job at a company, or just someone looking for a new job , a basic search might not return the best results. While LinkedIn offers several premium options for fine-tuning searches, an advanced search can help you filter and reach your target first . The new payment versions offer deeper filters and streamline the process, but the default options are a first step to a successful search.
# 6 Import Personal Contacts as Connections
You never know what a contact can come to value, but that's better to have it as close as possible. If you've been using LinkedIn for some time, chances are you've connected with most of the people you've done business with. That said, searching the contact list of your email is a perfect way to find people with whom you have not counted from the beginning, working in different sectors or because you have lost contact. You will not notice a big difference immediately, but you just need a message to start a big business move , be it a new job or a key partnership.
# 7 See your positioning within your sector or company
Do you want to know how popular you are compared to professionals similar to you? Visit your ranking  to find out how many visits have your profile in comparison with others  of the same sector. You can also click on the connections tab to see your ranking of views of your profile compared to the contacts in your network . Be sure to visit the profiles of the most viewed professionals and check their connections or contacts to see if there are any points you have missed that you can add to your profile to get more views  of it.
# 8 Add links to your professional profile
In the current design of LinkedIn profiles, users who visit your profile have to click on the " Contact information " tab so that Linkedin shows the links to your web page. That is why it is necessary to add some additional sections to your web page. Two sections that will allow you to link directly to your website are " Publications " and " Projects ":
You can use Publications  to link your eBooks or your most powerful content pieces
You can use Projects to link your website, courses, products or services
When users click on the links in these sections, they will be redirected directly to your webpage or landing page, without intermediaries . This from the SEO point of view is perfect, since they are links that pass link juice , which will ultimately make the landing page have greater authority and popularity.
# 9 Get a Premium LinkedIn account for much less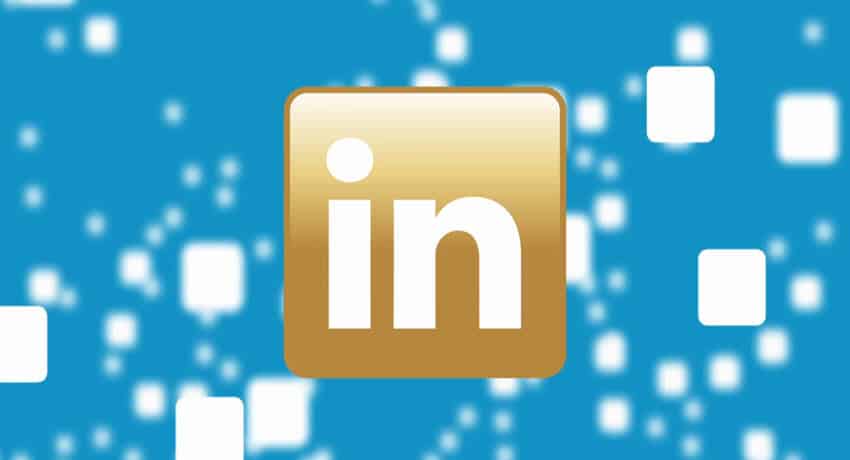 Many wonder … Is LinkedIn Premium Worth It ? Most sources agree on whether it is worthwhile , but always depending on your goals . If you do not need a job, new talents for your company or new clients, then it might not be worth it. For those who are interested in a LinkedIn Premium Business plan, but not paying € 44.99 a month, there is a way to get a Linkedin Premium account a little cheaper :
First, you'll need to sign up for a free one-month trial of a  Linkedin Business Plan premium plan
Then you will have to go to the configuration of your profile and click on " Go to a lower plan or cancel your Premium account
You will continue to have  access to the features of the Business Plus Plan , but reducing the amounts:

3 InMail instead of 10
15 submissions instead of 25

The same options may exist for other subscription plans, so make sure they change when you degrade them  when you sign up for a free 1-month trial. For those of you who already have a LinkedIn Plus Premium account, do not cancel it . There is no way to get it back and is currently the best Linkedin Premium plan  with the best features, including the Open Profile .

# 10 Schedule Updates Easily

There are  several social network management tools that allow you to schedule updates to your LinkedIn profile . Here is a breakdown of the ones I think are the best:

Social Sprout : Allows you to schedule changes only to your LinkedIn profile
Buffer : Allows you to schedule updates on your profiles and pages of professional LinkedIn companies.
HootSuite : Allows you to schedule updates to your LinkedIn profile, company pages and groups
Oktopost : Allows you to schedule updates to your professional LinkedIn profile, company pages and groups (they also provide detailed reports on the activity and scope of updates)

Oktopost can help you determine which LinkedIn groups send more traffic to your updates through your analytics dashboard. It can also help you identify which groups are not approving your updates . I have used this tool to spread my own content and recommend it. Before scheduling any updates to groups, visit the group to see if they actually allow you to share updates with links .

It also looks for if the updates with link get participation of the members of the group . If the group is a constant party of spam, then there is no need to publishyour content there right? What you are looking for is a place where to have good debates and, by the way, to place some link to another.

You may also like:

25 tools to manage the social networks of a company
Terms or common words on social networks
Social Media Buttons, Plugins and Widgets

# 11 Implement LinkedIn recommendations on your webpage

From moment LinkedIn has not decided to offer widgets to embed the recommendations received in a professional profile. Fortunately there is an application called  Spectoos  that can help you, already allows you to take advantage of your connections or contacts from LinkedIn to receive or increase recommendations . It will take the recommendations of your profile and turn them into an interactive board. You can implement this information on your website using a code snippet with a plugin if you have WordPress, to show your visitors credible testimonials or recommendations of your products and services . After all, photos of people help increase the "truthfulness" of recommendations . Best of all, unlike your average recommendations, you can find out which ones draw your visitors' attentionby viewing the dashboard analytics. This saves time on A / B tests.
# 12 Investigate Your Prospects on LinkedIn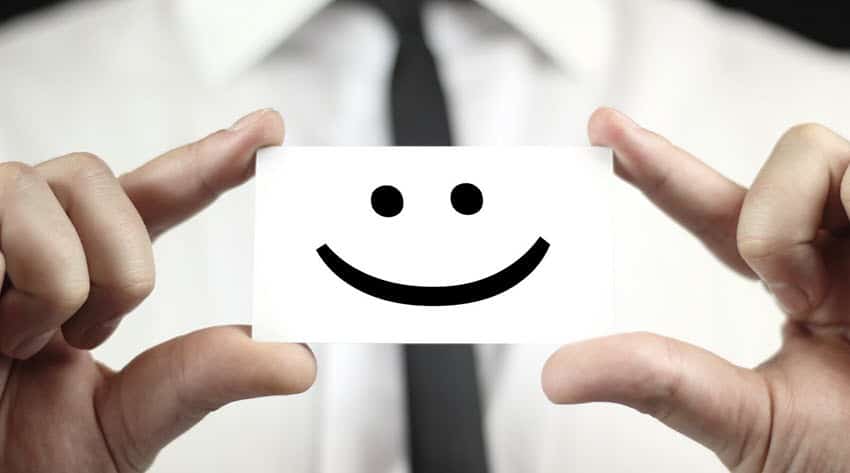 If you want to reach out to more leads  using LinkedIn ads , I'll explain what you have to do:
Log out of your LinkedIn account
Do a Google search  for your most important customer using " site: linkedin.com/companyname "
Visit your LinkedIn company page and investigate company details.
Now you already have the sector, type of company, size of company, location and the time you take in the business of your best customer. In the right sidebar , at the bottom, is the information of " Users similar to your client ", where you can find companies or similar contacts that could become good clients as well. After you repeat this process for your top 10-20 clients, you'll have the information you need to target your ads to your potential customers and not have to spend advertising dollars on "experiments".
Note : Collect the information in a spreadsheet in order to retrieve the information in the future.
# 13 Target your Facebook and Twitter ads to your LinkedIn contacts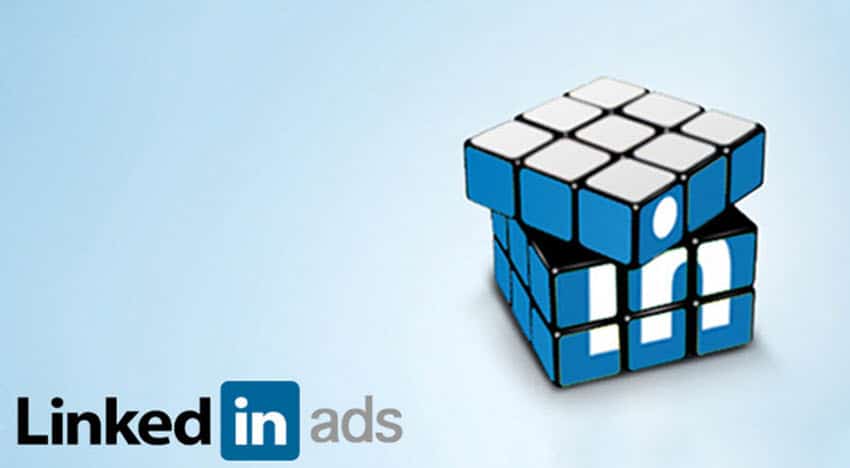 About advertising on social networks … Did you know that you can create personalized audiences on both Facebook and Twitter to target your ads to your LinkedIn contacts ? You'll have to start exporting your LinkedIn contacts . Then you will have to clean the CSV file and include only the name, email, company and job title for each of your contacts. Why add columns with the company name and job title? Because that way you can filter your contacts by company (by crossing the data with the results of the analysis that you have done a little higher with each profile of each customer) or job titles to identify your best potential customers. Once you've finished cleaning the contact list, create a CSV file with the emails. Grab that CSV file and create custom audiences on Facebook and Twitter audience managers (on the Tools menu). On Facebook you can create an equivalent audience to target ads to profiles similar to your LinkedIn contacts . The goal is to create ads on all three social networks for your potential customers. Once they see your ad a couple of times through the networks, they will be more likely to click for in-depth information.
# 14 Investigate Your Competitors on LinkedIn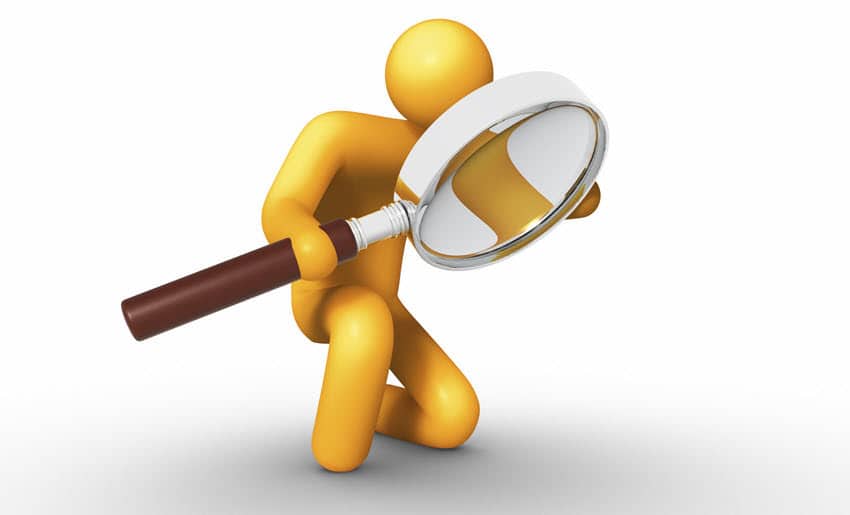 I understand that you will want to make sure that your LinkedIn presence is aligned with or exceeds that of your competitors . Correct? You have to try  IQ Rival . This tool allows you to see how your LinkedIn company page is in terms of followers, number of daily updates, engagement and followers. You can use it to control your competition  and improve your  online presence . Use this information to determine your competitors' success on LinkedIn. If they are succeeding, find out how they are using your Linkedin company pages . You can do a similar analysis about your strategy on other social networks.
You may also like:
25 online tools to analyze and spy on your competition
# 15 Get Free InMails to Linkedin Group Members
That's right, you can send FREE messages instead of expensive InMails to  people who share the same LinkedIn groups as you:
Go to any LinkedIn group where you are a member
Click on the " Members " tab
Look for your second level connections in the list of group members and you will see the option of "Send message"
Select " Send message " and write the message you want to send to that person