That social networks are a passing fad has gone out of fashion. Social networks are here to stay. They have become the queens of digital marketing and are now an indispensable tool for business thanks to the amount of information that can be drawn from them.
Of course, everything that glitters is not gold. Today we tell you what are the advantages and disadvantages of using social networks in your business.
Advantages of social networks
Obtaining relevant information about your customers
The amount of data that a social network generates in real time on each of its clients is enormous. Each of the actions we carry out contains a bit of us. Every day millions of tweets are made, it is reacted and an infinite amount of "Like" is generated in Facebook, photos and videos are shared, etc. And all these actions say who you are, what you like and what you think about a brand.
Just pay attention to what users say in social networks about your company to polish your marketing strategy and make better decisions.
Make your brand visible and you will have a real clientele
Optimizing your social networks and promoting your activity will make customers find you more easily and communicate better with you. Being present in social networks and communicating with your customers through it will help you to retain customers.
Direct your ads to a specific audience
Each of the social networks are aimed at a different objective, that is why they offer us to segment the campaigns in a specific way in each of them.
Depending on the network you choose, it will offer different segmentation options, for example Facebook advertising allows us to segment the ads by sex, age, interests, location, etc. However, in Linkedin the segmentation is by company name, business position, studies …
It is very important to know the social network that is best for our business to make an efficient investment and thus increase the conversion possibilities.
Generates higher conversion leads
Through social networks you can increase sales of your business and customer loyalty thanks to the constant interaction with followers and customers. Being aware of the client's needs and knowing your opinion about our products or services will help us make better decisions and create new business opportunities.
Offer answers to your customers
No matter the platform in which you expose your business, customers always write is to receive an answer and if it is fast, better. In the case of social networks, the person who is writing does not know if the page is managed by the entrepreneur himself, a community manager or who, what he does know is that he is writing to a business and waiting for an answer to his question or question .
It is proven that companies that offer services to customers through social networks experience greater annual profits than those that do not.
Whether you want it or not, this is a catchment channel that you have to take care of.
Increase your website traffic
Sharing relevant content about your products or services on your Facebook page will help you redirect traffic to your website.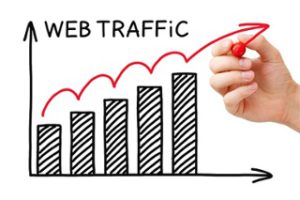 If, for example, we publish this article in our Facebook with a hyperlink to our page, everyone who clicks on it will be redirected directly to our website.
This action will make our page more visible and how many more people click on it, more reputation will take the article and above it will appear in the Google search results.
Focus the potential audience of your publications on the news wall
Choosing the potential audience to direct your publications allows us to communicate the right content to your audience. On Facebook you can segment the publication by age, sex, place, language and even interests.
Disadvantages of social networks
Using social networks opens doors and not using it does not reduce opportunities. Having a social presence helps us connect with a more focused audience, be it international, national or local.
If it is true that not all networks work for all businesses but keep in mind that the route that you do not use, your competition will use to move forward on the right.
Following the conversations your customers keep on social networks will help you to focus more on your strategy.
Many companies think that social networks can only affect their reputation and it is true that a bad comment lasts over time but you should never stop listening to what they say about us, be it good or bad, because it will make us discover information valuable to reorient our business and improve the user experience.